4D-M1 Professional GPS Drone with 4K Camera
4D-M1 Professional GPS Drone with 4K Camera
£221.00 £265.20 inc. VAT
£221.00 £265.20 inc. VAT
Description
Basic Information:
Product Code: M1
Colour: Black
Product size: 45x40x12cm (before folding) / 21x11x9cm (after folding)
Positioning system: M1 GPS /  M1 Pro GLONASS dual-mode positioning
Brushless motor model: 1806
M1 PRO : 2-axis anti-shake Gimbal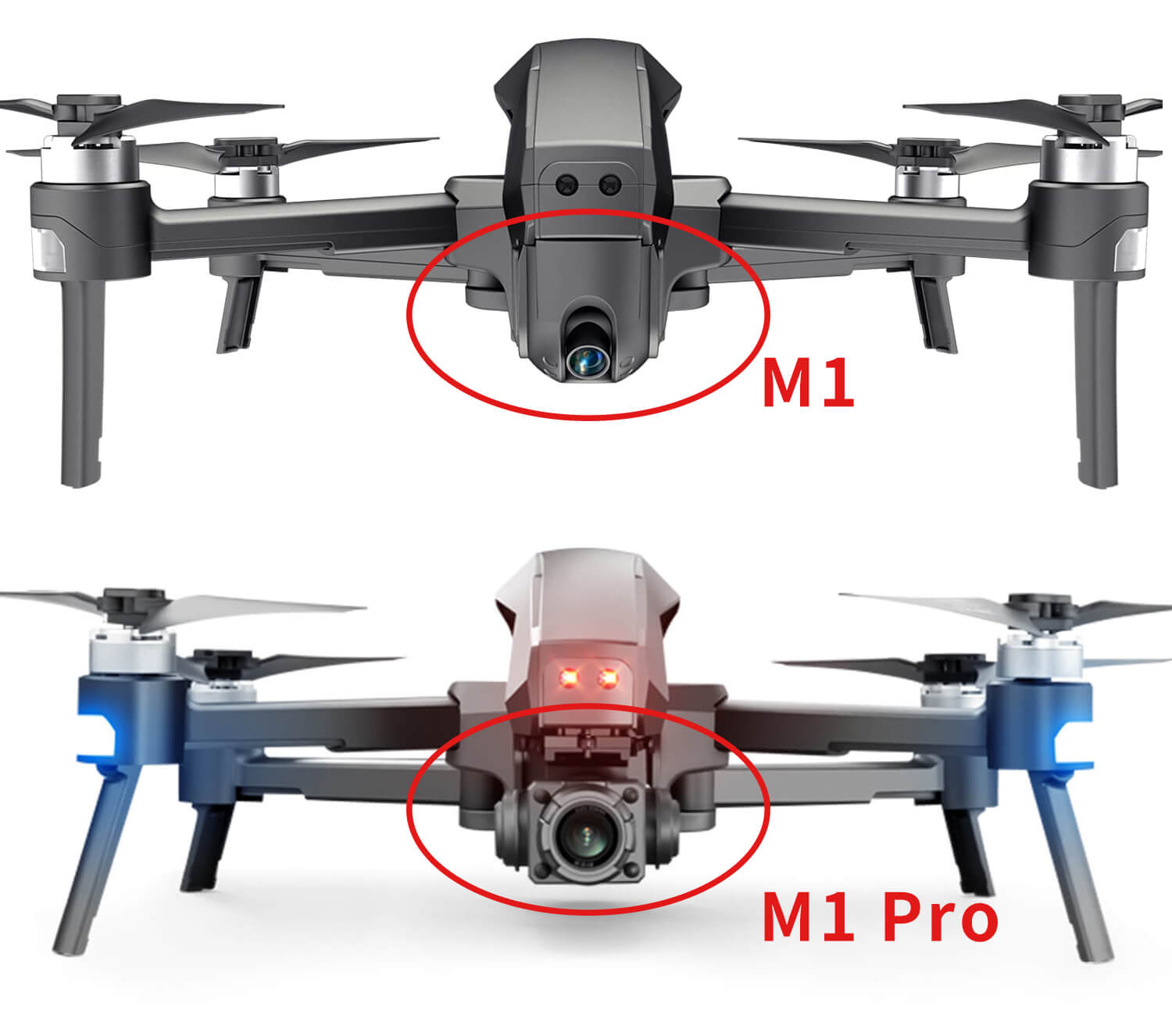 Flight Information:
Remote control distance: about 2000m
Remote control height: about 120m
Transmission distance: about 1000m
Gesture recognition shooting: 1-3m
Charging time: about 6hours
Aerial image parameters:
Wifi frequency: 5G
Transmission frame rate: 25fps
ESC camera angle: 120°
Camera resolution: 4096 * 3072P (APP) / 4096 * 3072P (TF)
Video resolution: 2048 * 1080P (APP) / 2048 * 1080P (TF)
Camera memory: up to 32G
The 4D-M1 Pro drone can be easily operated with one button to achieve takeoff, landing, and even return from a distant GPS location. It can also easily shoot video around selected objects through fixed-point surround mode.
4D-M1 Pro drone is very smart, when you stand 1~3 meters away from the drone, look at the drone camera and make a "V" gesture, it will intelligently recognize the gesture and take pictures automatically.
Unlock more features of 4D-M1 Pro drone to help you realize your dream of aerial photography, and bring this amazing device to your next adventure!
A spare set of rotor blades and a back up battery are included.
Please note it is against the law to fly a drone or model aircraft without having the required IDs. You can also be fined for breaking the law when flying. In the most serious cases, you could be sent to prison.
If you wish to fly a drone you are required by law to take the CAA online theory test to make sure you know where you should and shouldn't be flying and the basic safety essentials.  If you own a drone you will also be required to purchase a licence here, currently priced at ?9 as of 20/08/2021.
Insurance for drones and model aircraft below 20kg
If you fly a drone or model aircraft that weighs less than 20kg for fun, recreation, sport, or as a hobby, you can choose whether or not to have insurance.
If you fly for any other reason, you must have third party liability insurance. For example, you must have insurance if you:
get paid to take pictures or record video or carry out surveys
use your drone for work, such as on a farm, park or estate
Although insurance is optional if you only fly for fun, recreation, sport, or as a hobby, remember you?re responsible for your actions. You could be held personally liable for any injury or damage you cause, so you may want to consider getting third party liability insurance.